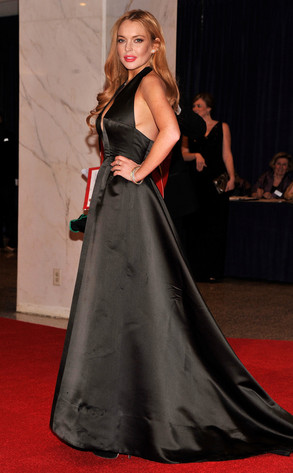 Stephen Lovekin/Getty images
Forget politics—let's talk fashion!
Hollywood's A-list took Washington, D.C., by storm Saturday evening for the 2012 White House Correspondents' Dinner hosted by President Barack Obama and funnyman Jimmy Kimmel.
E!'s very own Kim Kardashian channeled old-Hollywood and flaunted her famous curves in a regal looking green velvet gown with sequined detail, complete with a smoky eye-look and chic top bun, and of course, diamonds.
Kim's momager Kris Jenner took another route, and opted for a more edgy look, rocking a red silk gown and even edgier hair do.
Like Kim, also working the top bun was Kate Hudson, who dazzled in a purple long sleeved floor length sequined gown.