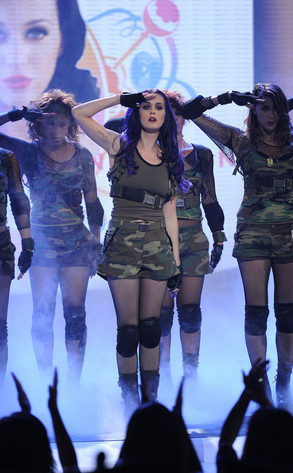 Michael Becker / FOX
And another one bites the dust.
Another dream died on the American Idol stage Thursday night, bringing the number of Idol hopefuls in the running down to five. For fans of the show, it's safe to say it wasn't totally unexpected.
So how is the eliminated contestant holding up, what do they really think of the judges advice and why did the audience start boo during Katy Perry's performance? We got all the deets!