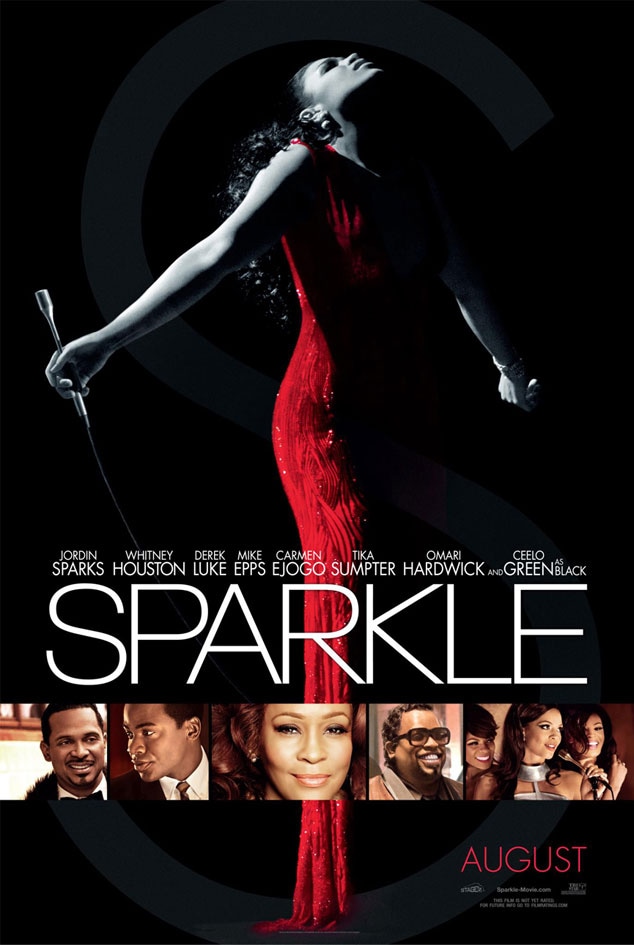 Sony
Whitney Houston tragically passed away just over two months ago, but the singer-actress is going to light up the silver screen one final time.
On Thursday, a new movie poster for Sparkle, a reboot of the 1976 film, was released. In the film, Houston, who was 48 at the time of her death, plays the mother of three girls who form a singing group.
Although the close-up of Houston's face is radiant, it's Jordin Sparks who shines front and center on the poster.
Houston told Access Hollywood last year that she took on a motherly role towards Sparks, 22.
"I can remember doing The Bodyguard, my first movie, and I was petrified," she said. "I just know that there's some time of trepidation and some nervousness…But Jordan has it down. Trust me."
The late singer said she'd give Sparks "mommy hugs" because "the vibe we set behind the scenes is what you'll see on the screen. That's what's really important."
Houston's real-life daughter, Bobbi Kristina Brown, is set to make her acting debut in Tyler Perry's upcoming sitcom.
Sparkle opens nationwide Aug. 17.