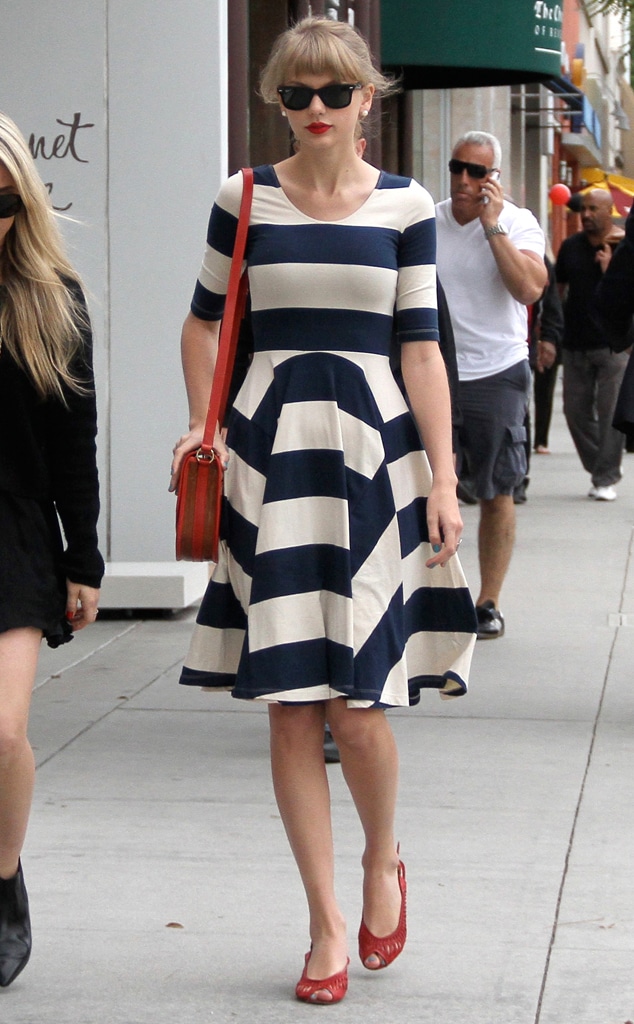 AKM-GSI
Sure, we knew Taylor Swift was big—the mutliplatinum records, the sold-out concerts, the truckloads of awards.
Skeptics, however, are now—ahem—busting out conspiracy theories that the music superstar might have gotten an even bigger boost lately, and it ain't from selling albums.
After photos surfaced this week of Swift wearing a snug dress that highlighted some rather flattering assets no one seems to have noticed before, reports started swirling that the Speak Now songstress had gotten breast implants.
She was also spotted shopping for bras at a Victoria's Secret store in Los Angeles.
Could the country superstar be pulling a Dolly Parton on us? Hold on to your push-up Miracle Bras, Angels, because this rumor is…
So false!
A source close to the singer shoots down the reports and tells E! News that the star has not gotten breast implants.
Sorry to disappoint all those plastic-surgery experts, who seem convinced that the star has gone under the knife—and so young! (She's just 22.) Plus, can't a gal go shopping for bras these days without firing up talk that her cups runneth over?
Hey, we always knew that the singer, who recently played dress-up with pal Dianna Agron to celebrate Shirley MacLaine's birthday (so random!), was natural talent in every sense!