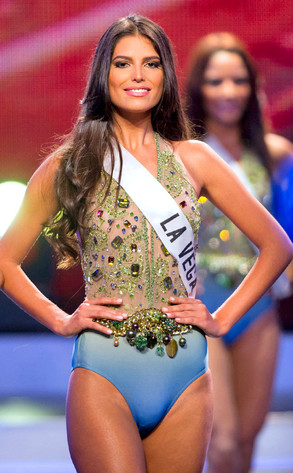 ERIKA SANTELICES/AFP/Getty Images
Carlina Duran is no longer pageant royalty.
The recently crowned Miss Dominican Republic will have to relinquish his title because she's actually a Mrs.
The rules of the competition state that those competing for the crown must be single. It was discovered, however, that Duran, 25, was married in 2009.