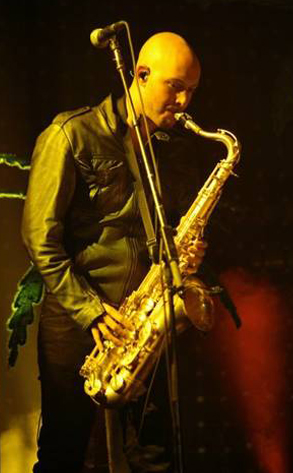 Facebook
RIP, Tommy Marth. You'll be missed.
The Killers are in mourning today after their beloved saxophonist took his own life earlier this week.
A spokeswoman for the Clark County Coroner's Office in Las Vegas confirmed to E! News that Marth's body was found in his Las Vegas-area home Monday morning and the official cause of death was suicide. He was 33.