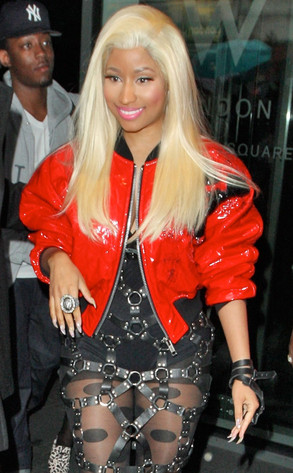 Weir Photos / Splash News
Good news, Barbz: Your leader has returned to Twitter.
After a weeklong hiatus, Nicki Minaj reemerged on the social media site Wednesday.
In her first tweet back, the Pink Friday rapper rallied her devoted fans, writing: "salutes the nation of Pinkslam* *hugs the barbz* *kisses the barbz*"
Although Minaj's army of pink followers isn't as strong as it was a week ago—she's down to around 9.2 million followers now from her previous 11 million plus—she's not concerned.