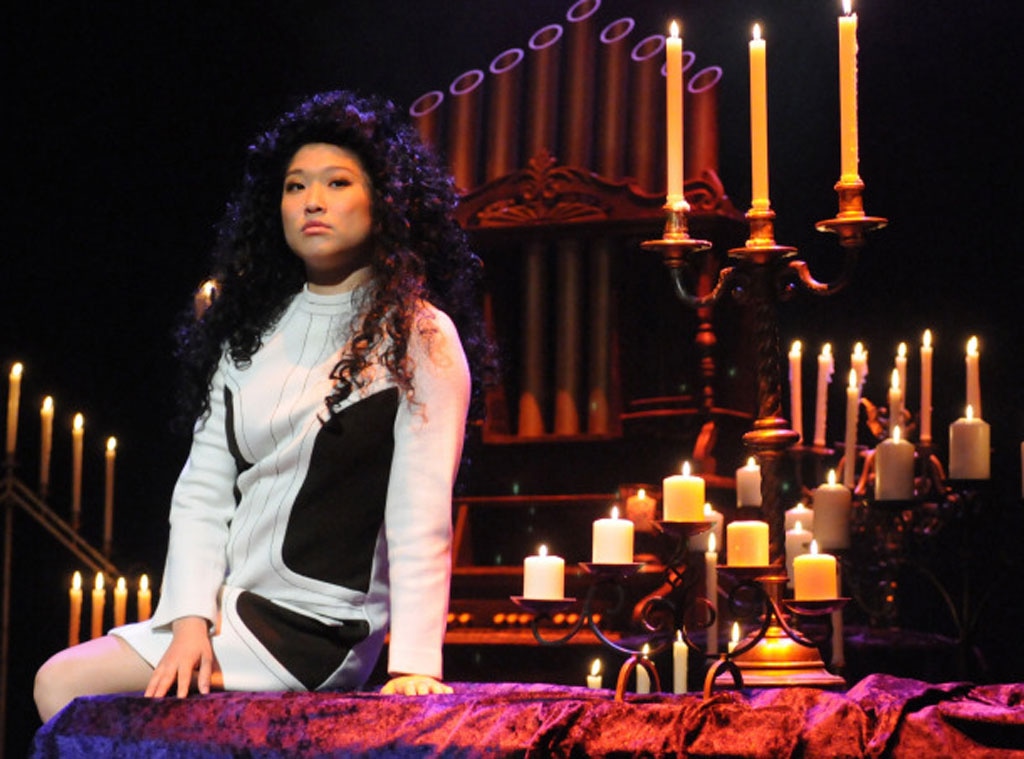 Mike Yarish/FOX
Glee fans, have you fully prepared yourself for graduation?
If you haven't yet, the episodes ahead will certainly force you to deal with the fact that Rachel, Finn, Kurt and Co. will be graduating from McKinley soon. And we also asked a certain fan-favorite if they'll be returning for the finale. Plus, are Joe and Quinn for real? Here's the scoop…
Audition Drama: The big audition episode is called "Choke," so that should tell you more than you need to know about Rachel (Lea Michele) and Kurt's (Chris Colfer) NYADA experience. Still want more details? Let's just say that when the day is done, only one of those two will be feeling confident about NYADA.
Quinn and Joe: Most of the comments toward the developing relationship between Joe (Samuel Larsen) and Quinn (Dianna Agron) were negative. So those who are not a fan of the couple aren't going to like this bit of info: Quinn and Joe will continue to get closer, especially right before Nationals.
Lindsay Lohan Trouble? We're still not sure if Lindsay Lohan can pull off her guest role as a judge at Nationals, but sources had recently told us that she was really enjoying working on Glee and doing a great job. But today, Dot Marie Jones (Coach Beiste) tweeted (and later deleted): "Gonna be a long day!! Some ppl show up late and just throw a wrench in things. Not cool! I'd rather be an hour early (I was) than 5 minutes late!" Of course we can't say for certain she was talking about Lohan, but people have been speculating that our resident bad girl was the one holding up production today. We want to see Lindsay bounce back and get back to her glory Mean Girls days, so here's hoping her guest spot is filming smoothly.
Graduation Blues: The Whitney Houston tribute was basically the start of the McKinley High's goodbye tour. There will be lots more scenes between friends that'll make certain fanbases get all misty-eyed and nostalgic. Expect more stuff like Rachel and Santana's (Naya Rivera) conversation last night, meaning some people still need to talk about the past before they can move into the future.
Karofsky Returns? People are still asking us about Dave Karofsky and if he'll ever return to Glee, so we brought the question right to Max Adler. Here's what he had to say to us: "There's always a chance. There's a chance for everything. I've loved playing him, and I would love to play this character the rest of my life. As always, it's not up to me." Start writing those letters to Ryan Murphy! Or emails. Whatever you crazy kids use these days to communicate.
How are you handling the seniors saying goodbye? What was your favorite number from last night? Hit the comments and we'll see you next week for an all new Glee!