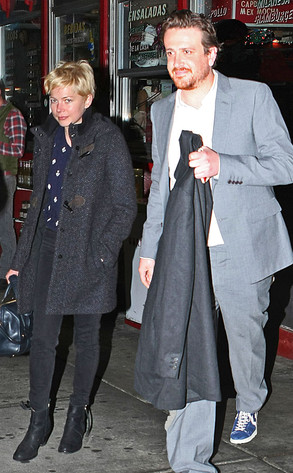 Splash News
And another celeb duo has decided to take things a little more public.
First, the phenomenon known as Kimye saw fit to make their pairing all but official, and now this adorable couple, Michelle Williams and Jason Segel(Jaselle? Michon?), have done the same, going more public than ever during their own date night in New York.
So what did these two get up to?