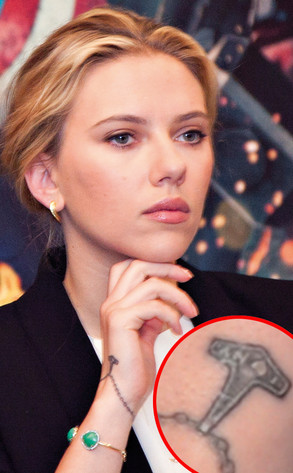 Luca Dammicco
This Avenger is assembling some fresh ink.
While making the promotional rounds this month, Scarlett Johansson showed off a brand-new tattoo on her wrist—but what is it?
Sure, on first glance it may look like ScarJo is taking branding to unseen new heights, but that's not Thor's hammer she's showing love for on her arm. It's something else entirely...