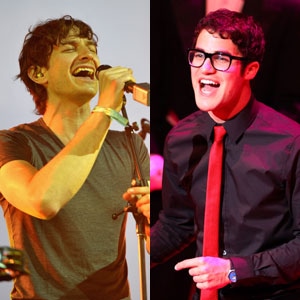 Getty Images/WireImage
Gotye has changed his tune when it comes to dissing Glee's take on his chart-topping hit.
Just days after slamming Darren Criss and Matt Bomer's cover of "Somebody That I Used To Know" as "dinky and wrong," the 31-year-old Australian indie rocker is praising their version as "clever."
At a private performance at Sayers Club in Hollywood Monday, Gotye referred to his comments about the Fox dramedy, saying, "I thought it was really clever to transpose the song to two guys...it was a great idea," according to the Hollywood Reporter.
That's a huge leap from his previous comments to the Sunday Herald Sun, in which Gotye said the Glee cover sounded "like it's playing to you from a cardboard box."
So what gives?
According to Gotye, the media took his comments out of context.
"This xylophone hook in my song -- it's kind of dinky not just in the cover version but the original song," Gotye explained to the crowd. "That becomes the Glee cover I hated and Darren Criss is an a--hole."
When he was first asked about Glee's cover of the song, Gotye told the Sunday Mail, "They did such a faithful arrangement of the instrumentals but the vocals were that pop Glee style, ultra-dry, sounded pretty tuned and the rock has no real sense," among other things.