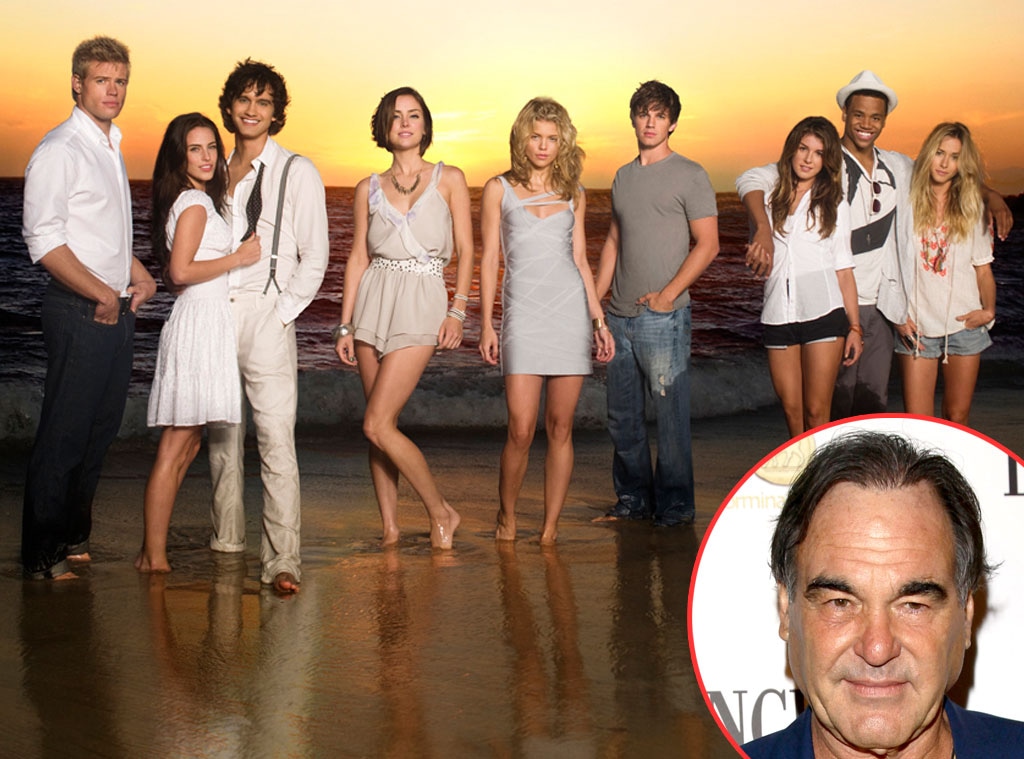 Patrick Ecclesine/The CW ; Vittorio Zunino Celotto/Getty Images
Oliver Stone watches 90210!
OK, maybe not.
However, the legendary director actually wrote a part in his upcoming film Savages specifically for one of the stars of the prime-time soap.
Not kidding!
Keep reading to find out who and why…
Trevor Donovan told me at Saturday's GLAAD Awards that he originally auditioned for a role in the film that was cut before shooting even began.
"But [Stone] liked my audition so much he wrote me a part," Donovan said.
Really?
"My character isn't in the book," he explained. "So there are new scenes that I'm in that weren't in the book. It's kind of crazy."
Based on Don Winslow's novel of the same name, Savages is a crime thriller about two men (Taylor Kitsch and Albert Nobbs' Aaron Johnson) whose shared girlfriend (Blake Lively) is kidnapped by a Mexican drug cartel. Rounding out the cast are John Travolta, Uma Thurman, Salma Hayek, Demián Bichir and Benicio Del Toro, among others.
And before you think Donovan is riding some high horse, he's the first to admit, "It's a small role."
Even so, "He's awesome to work with," Donovan said of Stone. "He's crazy, but in the best way."
And to think Donovan was once the top contender to play Barbie's beau Ken in a live-action flick based on the iconic dolls.