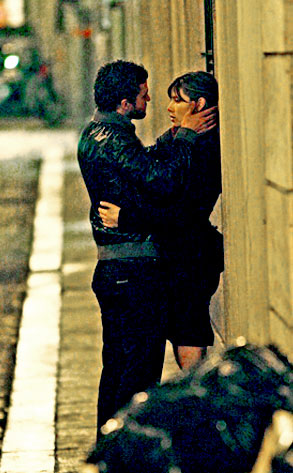 Bauer-Griffin
Justin Timberlake and Jessica Biel jetted off to Italy together, leaving the rest of us back home to swoon over their incredible vacation photos, like this one of the pair in Rome.
Most movies aren't this romantic. Sigh.
What do you think? Are Justin and Jessica a couple for the ages, or a transitory twosome? Which celeb couples do you love? Tell us in the comments.
Since we kind of hate to break the mood, not to mention don't want to get back to work, let's forget for a moment that summer ended this week and enjoy some other celebrity PDAs.