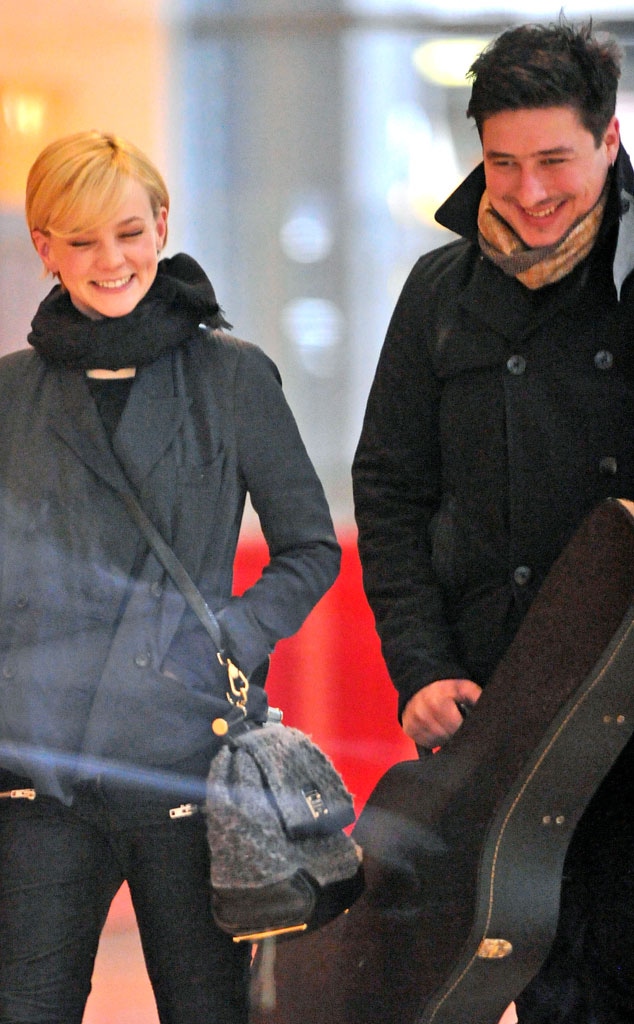 PacificCoastNews.com
Meet the Mumfords!
Despite Carey Mulligan doing her best (which, actually, was very good indeed) to keep her wedding to fellow Brit Marcus Mumford under wraps, mum is officially no longer the word, as the Oscar-nominated actress reportedly quietly tied the knot with the Mumford & Sons folk-rocker earlier today.
And as expected, this English rose was in full bloom…
E! News confirms that the 26-year-old Shame star swapped vows with the 25-year-old frontman in the picturesque (and no doubt equally appealingly paparazzi-deterring) English countryside today on a farm in Somerset in front of about 100 guests, including the likes of Sienna Miller, Colin Firth and Jake Gyllenhaal.
"It was a really beautiful wedding," a source told E! News. "The day was attended by their family and friends and was just very special and intimate with some very pretty and quirky touches."
Carey wore a long ivory Prada dress and, adorably, pink Wellington boots, to walk down the aisle.
Unsurprisingly for the fiercely private couple, details on the ceremony are being kept private, including whether any of Mulligan's costars—she counts Keira Knightley as a close friend—or Mumford's bandmates made the guest list cut.
However, E! News confirmed that Marcus' father, a vicar, conducted the service, and that Mumford & Sons sang during the ceremony.
"Carey was beaming," the source said. "She looked radiant and angelic. Everyone who attended was very aware of how special their love story is."
As for the couple's reception, they sourced local, organic food for the meal and the reception had a "folk band vibe" to it.
While the low-profile couple has gone to great lengths to conceal their relationship and any vestiges of it from the press (remember the great ringwatch of 2011?), the couple became engaged in August of last year after just five months of dating. The couple reportedly met after a Mumford & Sons gig in Nashville, and it wasn't long before the loved-up duo became inseparable, with the Great Gatsby star upping sticks from her New York homebase to return to her native England and cohabitate with her Grammy-winning now-husband.
Prior to their hookup, Mulligan's most high-profile romance was with Wall Street 2: Money Never Sleeps costar Shia LaBeouf, while Mumford was previously linked to fellow British singer Laura Marling.
Mulligan's and Mumford's reps could not be reached for comment.
Here's to an extra-happy happily ever after. Congrats!
—Additional reporting by Melanie Bromley