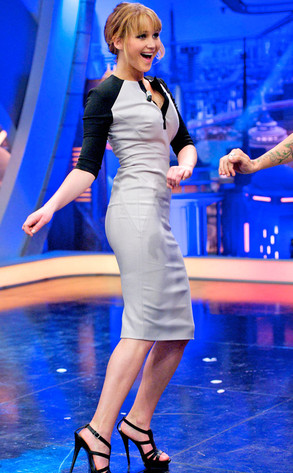 Juan Naharro Gimenez/Getty Images
We love when celebs express themselves through an impromptu dance break.
When Jennifer Lawrence is Katniss, she's hard-core, intense and super badass with a bow and arrow. But when Lawrence is, well, herself, she's a fun dance machine.
At least that's what we saw from her appearance on El Hormiguero.