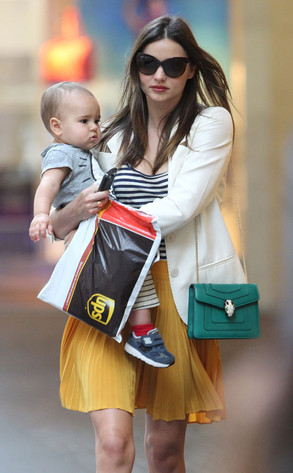 Splash News
Some girls have all the luck. And chief among them is birthday girl Miranda Kerr!
Today, this model mama, wife and, well, model, turns the ripe not-so-old age of 29. What does she have to show for her nearly three decades? Plenty, as it turns out!
In addition to being one of Hollywood's most doting mothers—to cutie-pie tot Flynn—and loving wife of movie star Orlando Bloom, Miranda is the Victoria's Secret angel who's flown higher than ever this year, from being named one of Australia's most beautiful people (we can't imagine that deliberation took very long) to returning to the runway after giving birth to her little boy and even proving to be one of the world's paparazzi's most reliable sources of eye candy.
Can't wait to see what Miranda's new year holds—in the meantime, take a look back at her most aw-worthy family moments with the two equally adorable (albeit for two very different reasons) men in her life.