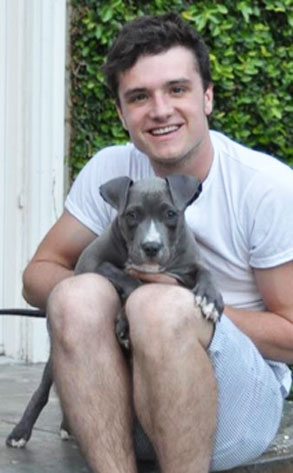 courtesy: Hands Paws Hearts
Josh Hutcherson will be playing a whole different set of games now—ones that will no doubt involve the word fetch.
The Hunger Games actor, 19, has just adopted a pit bull named Driver, E! News confirms.
According to Sasha Rose from Hands Paws Hearts in Lancaster, Calif., Peeta Mellark's alter ego rescued the adorable puppy from the Downey Animal Shelter.