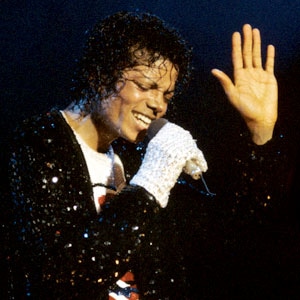 Ebet Roberts/Getty Images
If the late Tupac Shakur could put on a show, so could Michael Jackson.
Yes, a hologram of the King of Pop may be going on tour…
The late music legend's brothers Jermaine, Jackie, Tito and Marlon just announced that they are joining together for Unity Tour 2012, a 27-city jaunt that kicks off June 18 in Louisville.
It marks the first time they've toured together since the Victory Tour in 1984.
"I just wish Michael was here with us, but I'm sure his spirit will be in the house," Jackie exclusively told me this morning.
And he may be with them afterall. Jackie said a Michael hologram could very well be part of a bigger tour they're planning for next year after they release a new album with their recently reunited record label Motown.
"It could have Michael—absolutely," he said. "Wouldn't that be wonderful? As a matter of fact, we had that idea two years ago for Michael's Cirque du Soleil show."
The brothers are still working on the set list for Unity. "There are so many songs," Jackie said. "That's the hardest part because we want to include all the favorites and not leave anything out. We're going to sing some of Michael's stuff, too. We're going to honor him on the stage. He'd want us to do our thing to the best of our ability."
Now we want to hear from you. Do you want to see a hologram Michael Jackson performance? Let us know in the comments below.