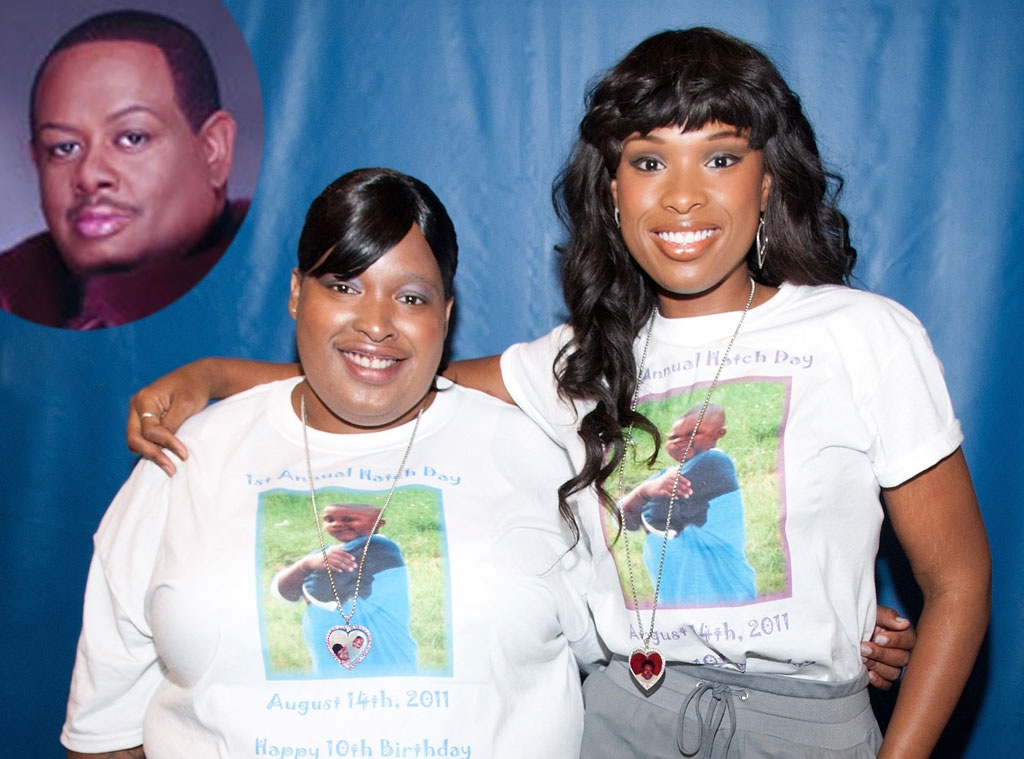 Daniel Boczarski/Getty Images, I: Courtesy of Washington
While she looks to be in good spirits ahead of her family's murder trial, Jennifer Hudson luckily has a shoulder to lean on in the form of surviving sister, Julia Hudson, a friend tells E! News exclusively.
Harvey Star Washington, a fashion producer and image expert according to his website, has known Julia since shortly after her and Jennifer's mother, Darnell Donerson; their brother Jason Hudson; and her son, Julian Hudson-King, were allegedly gunned down in 2008 by Julia's estranged husband, William Balfour.
With the case about to go before a jury next Monday, Washington gave us an update on how both siblings are faring in the days before what's expected to be a highly publicized courtroom drama.
"Julia and Jennifer have an extremely close relationship," Harvey says. "Jennifer loves Julia so much and embraces her. And for Julia, having that bond with her sister means everything to her. No matter how successful Jennifer is, she will always be there for Julia."
According to Washington, both are helping each other find strength knowing they'll have to relive the tragic details of the triple murder, but Julia, in particular, is getting stronger every day.
"Julia is doing pretty well, considering the circumstances. Obviously she has been through a terrible tragedy, but she's a very strong and amazing woman," he adds. "She hopes justice will prevail. The trial is going to be very hard for her. To have to face someone who allegedly murdered your family…but she is an incredible force."
The makeover maven noted that Julia, 34, and Jennifer, 30, have become inseparable in recent years.
"Julia travels a lot with Jennifer. They spend a lot of time together, and Julia gets a lot of happiness from being with Jennifer's son and her nephew, David. She loves babysitting for him. Julia is Jennifer's No. 1 fan," he says.
Per Washington, the Oscar winner's older sis regularly recalls the lessons passed down from Darnell and has "a lot of memories" of all three to draw on.
"That's where Jennifer and Julia get their will. Julia always says that her mom is in her heart. She might not be here anymore, but to Julia she is always around and giving her courage," he says. "She keeps [all three] there with her every moment of the day."
Harvey and Julia first met in 2009 after being introduced by mutual friends and then started working together.
"We had a lot of fun and we have been so close ever since. I call her my goddaughter. I love spending time with her.  She has so much to live for; she is a beautiful person."