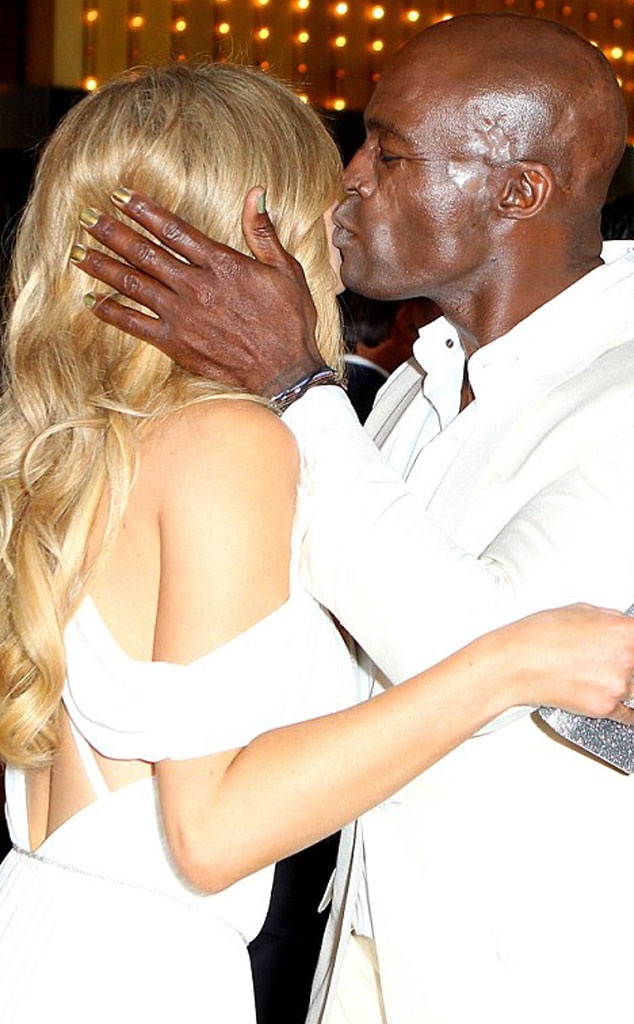 Scott Barbour/Getty Images
Could this be the very first rebound in the wake of Seal's divorce from Heidi Klum?
The Smooth Operator himself was spotted dressed in a sharp white suit sharing a red carpet kiss on the cheek with Australian singer and Nick Jonas' ex, Delta Goodrem, at the 2012 Logie Awards in Melbourne today.
Seal filed for divorce from his wife of seven years just last week, four days after Heidi filed her own papers.
So, does this mean Seal's already moving on?
Although the kiss looks like the two are just friends, we could be catching the first glimpse of a rebound romance.
When news of Seal and Heidi's separation first broke, Seal spoke candidly about the split and a reconciliation seemed possibly in the cards for the couple—he even sported his wedding ring for weeks after the duo called it quits.
Unlike those initial weeks post-split, the only bling Seal sported on that finger was the sparkly gold nail polish he donned to the event.
After seven years and four kids together, it looks like two of Hollywood's beloved might be finally moving on.