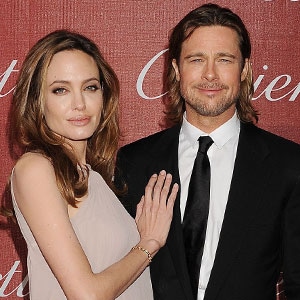 Jeffrey Mayer/WireImage
If the celeb tabloids were to be believed, Brad Pitt and Angelina Jolie should have been broken up dozens of times since their romance began seven years ago.
But the power couple certainly proved them wrong, didn't they? As you've probably heard by now, the two are engaged to be Mr. and Mrs. Smith married.
Pitt and Jolie certainly aren't the only celebrity lovebirds who haven't rushed into things.
Take a look at some of the other celebs who took their sweet time before tying the knot.