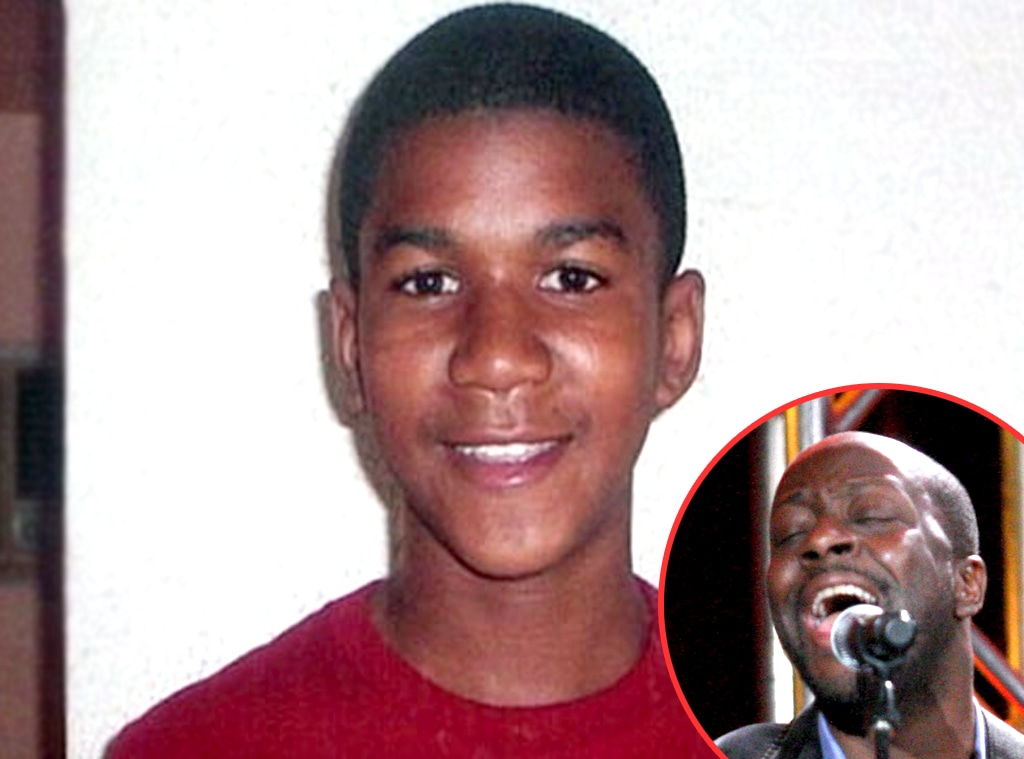 Frederick M. Brown/Getty Images
Celebs have been tweeting their thoughts on the controversial Trayvon Martin case, in which a 17-year-old boy was shot to death this past February by neighborhood-watch volunteer George Zimmerman.
But  Wyclef Jean has decided to spread Martin's story with a different approach...
Music.
The Fugees musician teamed up with Prescribed and J. Williams to create a track titled "Justice (If You're 17)" in dedication to Martin, which was dropped today as a  free download.
"Justice" starts with the lyrics, "If you're 17/And you're wearing a hoodie/You're on the phone/Talking to your shorty/Make no mistake/There's one like you/In every city/You know the story," and later continues with, "If you're 17 with a hoodie on/ Watch out for the neighborhood watcher/ If you're at the right neighborhood at the wrong time/ Neighborhood watcher/ This might be your last call to your girlfriend/ The neighborhood watcher/ Man I feel for you if you're 17."
Along with the track, J. Williams and Prescribed made a short called I Am which deals with not only the Trayvon Martin case, but profiling globally.
A music video for "Justice" is expected to be released April 20.