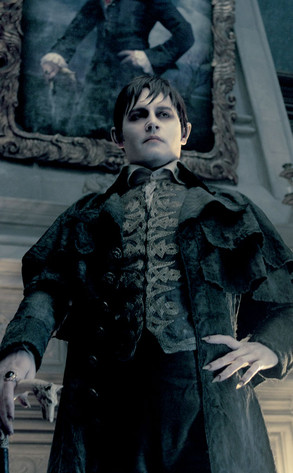 Peter Mountain/Warner Bros. Entertainment
Johnny Depp sucks—and that's a good thing!
The chameleon actor is gearing up to hit the big screen next month as vampire Barnabas Collins in Tim Burton's big-screen reimagining of soapy '60s spookfest Dark Shadows.
We've already seen the trailer, but let's now feast our eyes on new pics from the flick, which promises to offer a mashup of Burton's macabre kitsch and Depp's signature quirk.