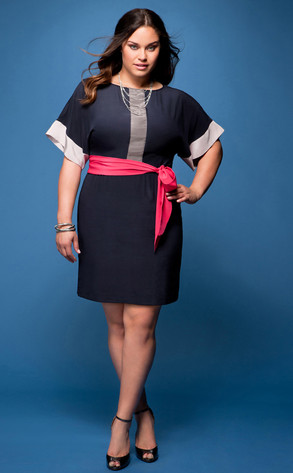 Courtesy: The Limited
Kris Humphries shines on the court—now it's sister Kaela Humphries' turn to shine behind the camera.
The former medical-sales rep from Minnesota recently scored her first campaign since signing with Ford Models' plus-size division a month ago—and we've got the pictures right here.
Kaela struck a pose in a various summer looks from the Limited's new plus-size line, Eloquii.
"The line is really fashion forward, the clothes fit and they look amazing," she told People. "It's been a really good experience."
Kaela previously appeared in ads for Nordstrom and Kohl's while signed to Wilhelmina Models a few years ago, but this is her first pro gig in awhile—and it's clear she had no trouble picking up where she left off.