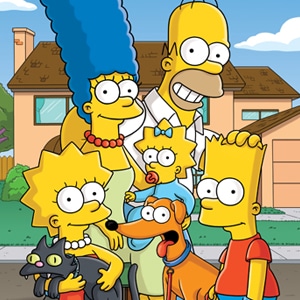 FOX
The Simpsons are, once again, lost in America.
Despite his revelation that the famous animated family's hometown was "named after" Springfield, Ore., series creator Matt Groening is denying that the Simpsons actually live in the Beaver State.
"I have no idea where the hell it is," he says in a statement to E! News. "Like all Americans, I flunked geography."
Why, you little...
Groening also cracked to TV Guide that Springfield was actually the name of his sled, a reference to the big "Rosebud" reveal in Citizen Kane. (Um, spoiler alert?)
"In the movie we say it borders on Ohio, Nevada, Maine and Kentucky," executive producer Al Jean told the magazine. "So good luck finding that state. When you do, you're a true Simpsons fan."
Where did the confusion stem from?
Groening, who grew up in nearby Portland, told Smithsonian magazine that Homer & Co.'s home was "named after Springfield, Oregon," which he at first thought was the Springfield where the Anderson family lived in Father Knows Best. After he realized that Springfield was actually Anytown, USA., he figured it would be a good place for his own sitcom family to live.
"You've never said it was named after Springfield, Oregon, before, have you?" Smithsonian's Claudia De La Roca asked.
"I don't want to ruin it for people, you know?" Groening replied. "Whenever people say it's Springfield, Ohio, or Springfield, Massachusetts, or Springfield, wherever, I always go, 'Yup, that's right.'"
OK, so the idea for Springfield originated in Oregon. But the tire fire burns elsewhere.