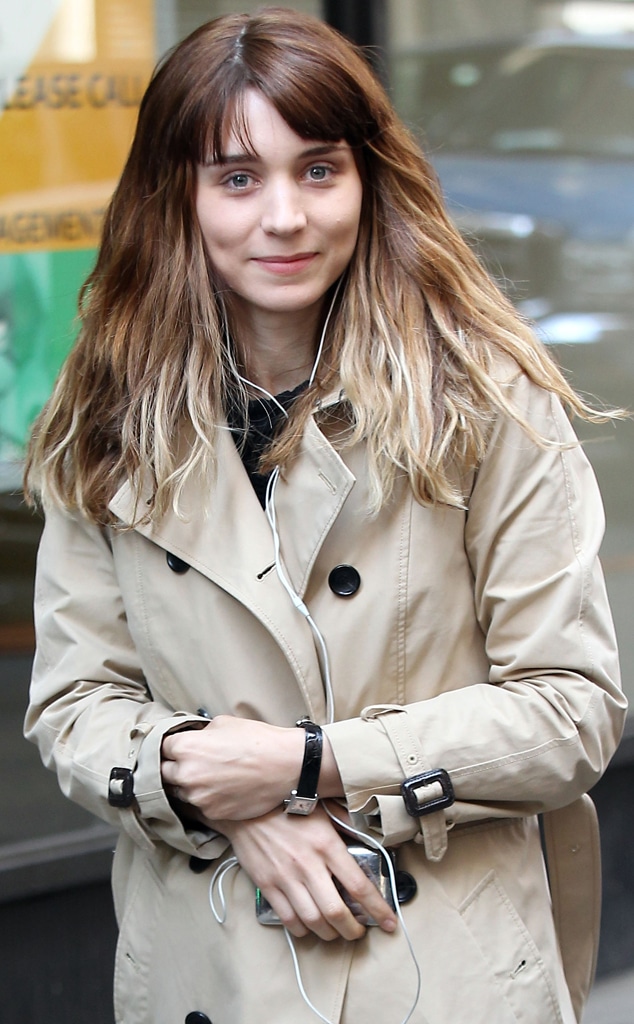 Hall/Pena, PacificCoastNews.co
So long, Lisbeth Salander!
Rooney Mara shed her Girl With the Dragon Tattoo alter ego when she swapped out her character's trademark blunt and dark haircut for a drastically different 'do.
The actress, who turns 27 next week, was spotted in character on the New York City set of her film, The Bitter Pill, sporting long, wavy ombré tresses with side-parted short bangs, a tan trenchcoat, minimal makeup and headphones.
Mara's new drama, about a woman who's on meds to cope with the stress from her husband's impending release from jail, also stars Channing Tatum and Jude Law.
Lisbeth fans don't need to worry, though, because no doubt the star will be back to her edgy chop job when The Girl Who Played With Fire begins filming.
So what do you think of Rooney's long hairdo? Weigh in below!