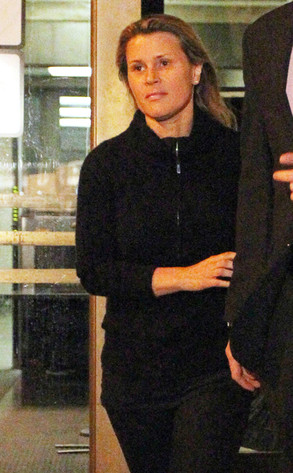 Splash
How do you say "kiss off" in Québécois French? Alec Baldwin might like to know.
Genevieve Sabourin, the French-Canadian actress who was collared in New York for allegedly stalking the 53-year-old actor, was arraigned late Monday on aggravated harassment and stalking charges in Manhattan Criminal Court and a temporary restraining order has been issued against her.
So what was she doing exactly that landed her in trouble with the law?