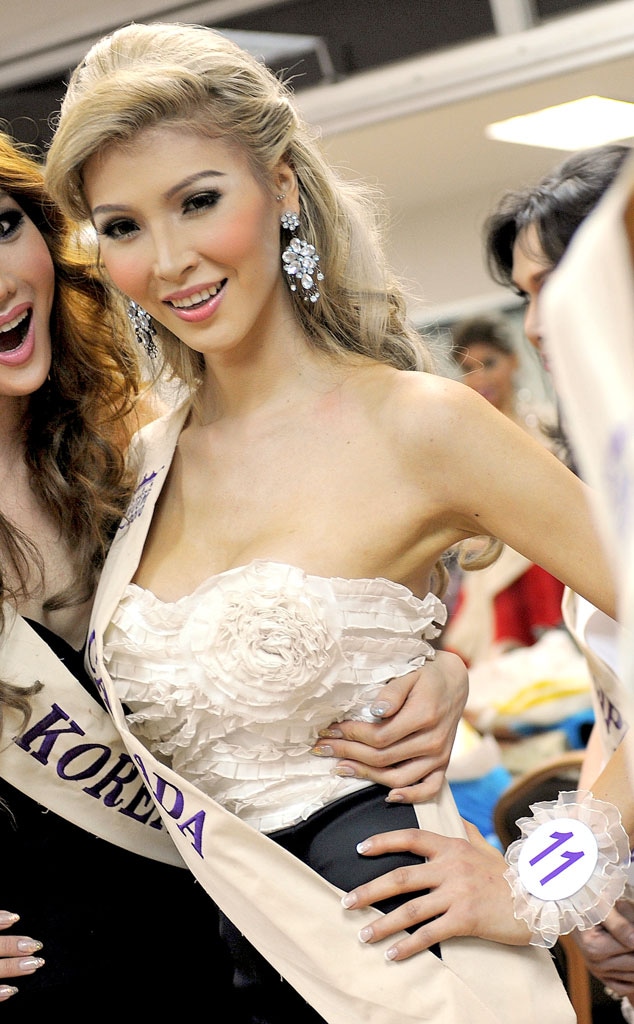 CHRISTOPHE ARCHAMBAULT/Getty Images
Now here's a true flash of beauty.
Transgender women have notched a key victory in a bid for equality, as the Miss Universe Organization announced today that they will be allowed to compete in its pageants.
The move follows a bitter controversy that erupted after transgender Miss Universe Canada hopeful Jenna Talackova was disqualified from competing in her country's pageant for not being a natural-born female.
In a joint statement, GLAAD and the Miss Universe Organization, which is owned by Donald Trump, said that they are "pleased to announce that after more than two weeks of discussions, the Miss Universe Organization is close to finalizing an official policy change that will allow women who are transgender to participate in its beauty competitions."
GLAAD has aggressively engaged in a dialogue with the organization following the uproar over Talackova's disqualification, and spokesperson Herndon Graddick explained, "For more than two weeks, the Miss Universe Organization and Mr. Trump made it clear to GLAAD that they were open to making a policy change to include women who are transgender...We appreciate that he and his team responded swiftly and appropriately."
The Miss Universe Organization claims that its decision to open the pageant to transgender contestants is in line with its push to support "equality for all women."
"We want to give credit where credit is due," Paula Shugart, president of the Miss Universe Organization, said in the statement. "And the decision to include transgender women in our beauty competitions is a result of our ongoing discussions with GLAAD and not Jenna's legal representation, which if anything delayed the process. We have a long history of supporting equality for all women, and this was something we took very seriously."
Per the announcement, the policy change will kick in this fall just in time for the 2013 pageant season, when most of the regional competitions start being staged around the world.