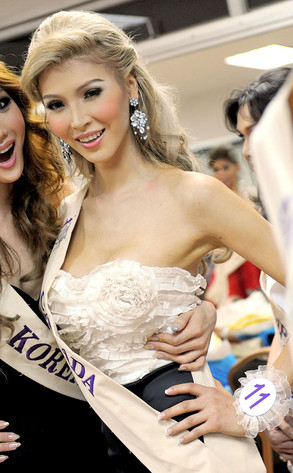 CHRISTOPHE ARCHAMBAULT/Getty Images
Now here's a true flash of beauty.
Transgender women have notched a key victory in a bid for equality, as the Miss Universe Organization announced today that they will be allowed to compete in its pageants.
The move follows a bitter controversy that erupted after transgender Miss Universe Canada hopeful Jenna Talackova was disqualified from competing in her country's pageant for not being a natural-born female.