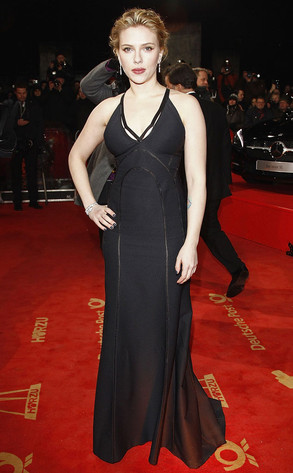 Andreas Rentz/Getty Images
Scarlett Johansson is sexy all right, but somehow we doubt she wants to be the face of a sex shop.
A sultry photo of the actress is on the business cards of the VIP adult superstore known in Calexico, Calif., which is near the Mexican border. On the cards, excerpted by TMZ, Johansson wears a black bra, unbuttoned white shirt and tiny shorts. The text surrounding her image advertises sex toys, lotions and various adult products in Spanish.
While the store manager claimed the store's owner unwittingly got ScarJo cards after ordering business merchandise with "a girl" on it, the actress herself is laughing it off.