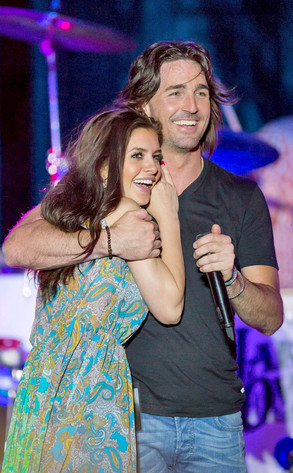 J. Patrick Rice for JPR images
Jake Owen made sure Lacey Buchanan knows he can love her—and that he can commit!
The country singer proposed to his girlfriend Saturday during his annual benefit concert for his hometown of Vero Beach, Fla., a romantic moment to remember for 5,500 of their new best friends.
"Lacey is the answer to all of my prayers," Owen says. "She is an amazing person and I'm the luckiest guy in the world."
So, here's how the big moment went down...