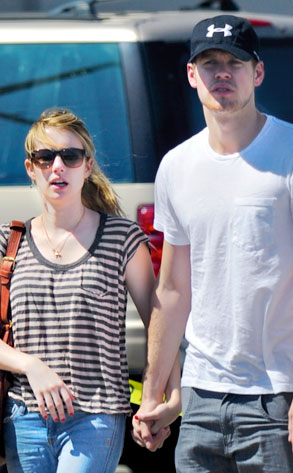 Dean/NPG.com
Cute couple alert: Emma Roberts and Glee star Chord Overstreet are back together after breaking up two months ago.
The pair, who were first linked at the Coachella Music Festival in 2011, split in January after nine months of dating, but apparently the young stars have had a change of heart.
"They are back together," a source reveals exclusively to E! News. "Ultimately they enjoy spending time together and they wanted to give it another shot. They make each other laugh and they are both very supportive of one another's successes."