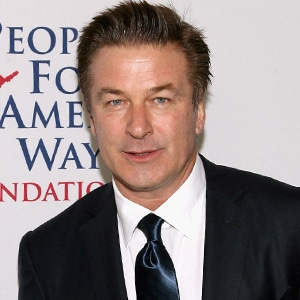 Jesse Grant/WireImage
Alec Baldwin is thanking New York's finest after thwarting an alleged stalker—who happens to be a Canadian actress.
An NYPD spokeswoman tells E! News that Genevieve Sabourin, 40, was charged with aggravated harassment and stalking after she was taken into custody at approximately 7:45 p.m. last night after allegedly trying to contact the 30 Rock star at his Manhattan apartment.
Per the police, Baldwin called the cops on the woman after he became concerned for the safety of himself and his newly minted fiancée, 28-year-old yoga instructor Hilaria Thomas. Sabourin did not make it inside Baldwin's building and had no interaction with the doorman. Instead, she was picked up, booked at a nearby precinct and subsequently released.
No word yet on an arraignment date.
Sabourin's acting résumé is relatively thin, according to IMDb.com, but she worked as a unit publicist on the Canadian shoot for 2002's The Adventures of Pluto Nash, which is presumably where she first encountered Baldwin, who had an uncredited cameo in the movie.
When asked to comment on yesterday's arrest, Baldwin's publicist, Matthew Hiltzik, told E! News: "As you know, stalking is a serious issue, so we've turned this matter over to the New York Police Department."