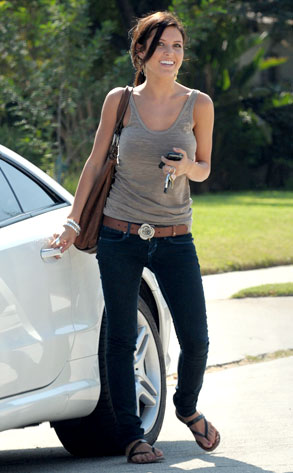 BAUER-GRIFFIN.COM
First, she moved out. Now, Audrina Patridge is moving up—by way of her first endorsement deal.
The Hills star and sometimes actress (is there a difference?) will become the new face of Divine Rights Denim, a source tells E! News. She will collaborate on jean designs as well.
According to Divine's director of sales, Angel Shoshan, Audrina apparently possesses what is known in the jeans world as a "real denim edgy friendliness" that the company wanted.
"She has that flavor to her," says Shoshan. "She can wear a wife beater and jeans, and she just looks comfortable and hot."
Perhaps. But personally, we happen to think she looks waaay hotter dressed like this.
—Reporting by Claudia Rosenbaum