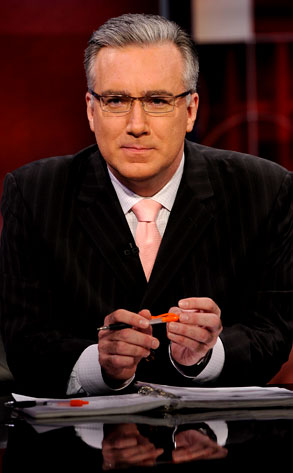 Virginia Sherwood/NBC
When you bite the hand that feeds you, be prepared for it to slap you right back.
Keith Olbermann is suing his former employer Current TV and demanding the rest of the $50 million he signed up for. The network, however, doesn't want to pay out because of Olbermann's alleged multiple breaches of contract.
In a lawsuit filed Friday by Current TV and obtained by E! News, the network points out the Countdown host said on a Late Show With David Letterman appearance that his termination was "my fault" and that "I screwed up."
Two days after that, he filed suit against his former employers, saying Current TV was a place where "dysfunction permeated all levels of the organization."