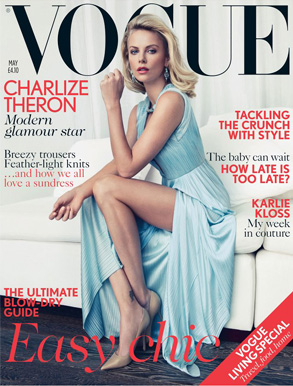 Vogue.co.uk
It's a new mom's prerogative to get gushy over her new addition, and first-time mama Charlize Theron, who revealed last month she had adopted son Jackson, was no exception when talking to Vogue UK this month.
In fact, the Oscar winner went so far as to declare that her bundle of joy is "the coolest kid ever."
Aww! So what else did she have to say about her newfound motherhood and the little man in her life?