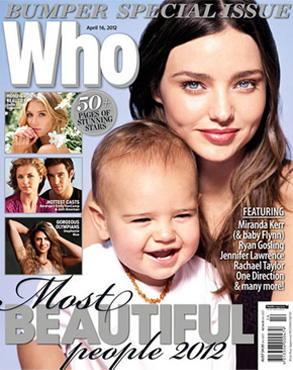 Who Magazine
He may be the spitting image of his papa Orlando Bloom, but in little Flynn's case, it's truly like mother, like son.
Model mama Miranda Kerr kept it all in the family at a recent photo shoot for the cover of Australia's Who magazine, sharing the front of the mag with her most scene-stealing pose partner to date: her cutie pie son!
And she thought sharing a frame with her fellow Victoria's Secret Angels pulled focus...