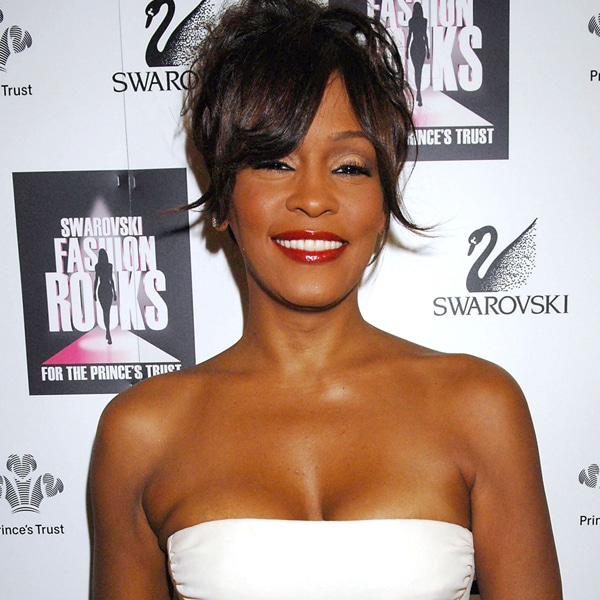 Richard Young/startraksphoto.com
The gory details of Whitney Houston's death have been released.
As the L.A. County Department of Coroner previously announced, the singer was found by her personal assistant submerged under water in the bathtub of her room at the Beverly Hilton hotel.
But the final coroner's report, obtained Wednesday by E! News, provides a more extensive picture of Houston's condition when she accidentally drowned on Feb. 11 with traces of cocaine in her system.
The report states that Houston was discovered face-down in "extremely hot water," and there was a scald burn on her back.
Per the report, investigators found in the bathroom a small spoon with a "white crystal like substance," as well as a "white powdery substance" on the counter and a portable mirror with traces of the same powder on it.
There was an open bottle of champagne in the bedroom, as well as a dozen prescription bottles, including three empty bottles of alprazolam (Xanax), the antiinflammatory Prednisone and antibiotics.
Kristy McCracken of the Beverly Hills Police Department wrote in her final report that, upon completing her investigation, she had determined that Houston "possibly overdosed on a narcotic substance, prescription medications, over the counter medications and alcohol."
She noted a "bloody purge" coming out of Houston's nose, as well as minor abrasions on her face, arms and legs. McCracken also spotted a possible old needle puncture wound on Houston's inner left elbow, she wrote.
While primary cause of death was drowning, it was "due to, or as a consequence of" the effects of atherosclerotic heart disease and cocaine use, according to Dr. Christopher Rogers, chief of the coroner's Forensic Medicine Division, and chief medical examiner-coroner Lakshmanan Sathyavagiswaran, who performed the autopsy.
They also detected mild emphysema, pulmonary edema and leiomyomas (benign tumors) in her uterus.
Toxicology testing turned up cocaine, Benadril, the muscle relaxer Flexeril, marijuana, Xanax, cocaethylene (produced when cocaine mixes with alcohol) and benzoylecgonin (a primary metabolite of cocaine).
Her overall body was clinically described as "well built, muscular and fairly well nourished."