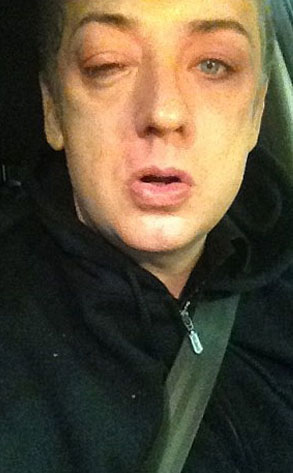 Twitter
"Do you really want to hurt me?" Boy George once sang.
Indeed, someone did.
The singer, whose real name is George O'Dowd, was allegedly assaulted outside a club in northeast England on Saturday, leaving the one-time Culture Club frontman with a nasty black eye.
And the singer's got cold, hard proof: his own twitpics of the injury!