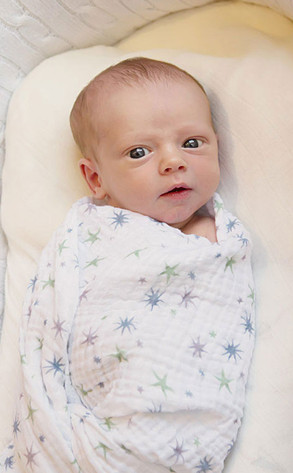 Twitter
Yesterday we got a sneak peek of little Luca's feet and today proud mom Hilary Duff tweeted a picture of her adorable 2-week-old baby boy's face.
In the pic, the infant stares into the camera with his bright blue eyes. Wrapped in a starry quilt, he looks cute and contemplative while resting in a bassinet.
But don't think Luca's mom is getting too comfy relaxing with her little one. Just a week and a half after giving birth, the 24-year-old singer-actress was spotted hitting the gym.