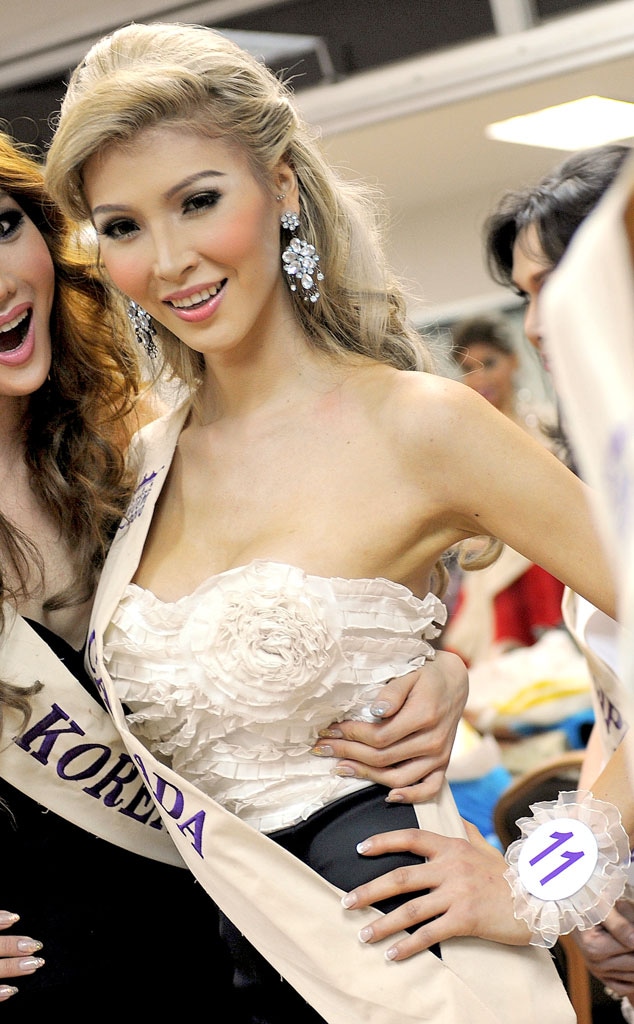 CHRISTOPHE ARCHAMBAULT/Getty Images
It looks like Jenna Talackova still has a shot at being crowned Miss Universe 2012.
The 23-year-old was disqualified from the competition last week because she is a transgender woman, but the Miss Universe Organization has reversed its decision and is working with GLAAD to update its policies on such issues.
The organization said in a statement that it "will allow Jenna Talackova to compete in the 2012 Miss Universe Canada pageant provided she meets the legal gender recognition requirements of Canada, and the standards established by other international competitions."
"The Miss Universe Organization made the right decision and has taken an important first step," said GLAAD spokesperson Herndon Graddick. "Now, GLAAD urges the Organization to include all women and use this incident to speak out in support of the transgender community." 
"So many women today do not have equal opportunities for employment, housing and safety simply because they are transgender. The Miss Universe Organization should look to state non-discrimination laws and institutions including the Olympics, NCAA and The CW's America's Next Top Model, which do not discriminate against transgender women."