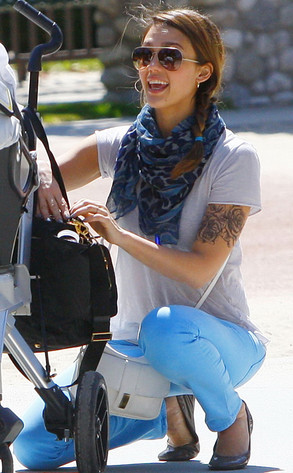 Karl Larsen/INFPhoto.com
Ouch!
Sorry, it was hard to think of anything else when we saw that huge swath of ink on Jessica Alba.
The already tattooed mother of two was spotted today sporting a bed of roses, what must have been an awfully time-consuming addition, on her upper left arm.
We know she has some Sanskrit on her wrist, a ladybug and a daisy on her neck and a NSFW bow just centimeters above her booty, so obviously she doesn't fear the inkster.
But those flowers are quite a hard-to-hide commitment! Are they real?