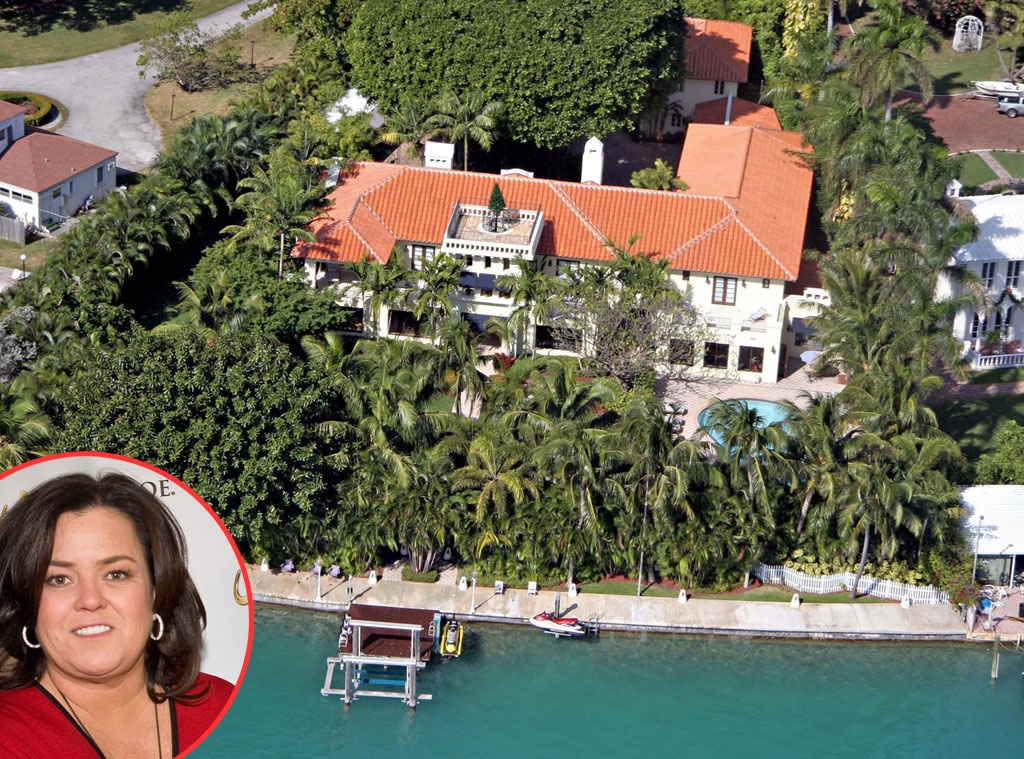 James Aylott Celebrityhomephotos.com; Timothy Hiatt/WireImage
The Rosie Show isn't the only thing ending—so is Rosie O'Donnell's tenure as a homeowner in Miami Beach.
On the same day as the final episode of her OWN talk show (today), the New York-bound Emmy winner listed her lavish spread on tony Star Island Drive for $19.5 million.
Fair enough. It's pretty fancy.
O'Donnell purchased the 11,000-square-foot waterfront home on 1.11 acres of land for $6.75 million back in 1999, when she and ex-wife (then partner) Kelli Carpenter had yet to welcome their fourth child.
The house boasts six bedroom and five baths, plus there are two separate guest homes on the property, according to the South Beach Real Estate Blog.
Built in 1923, the house has since been completely restored with a modern kitchen, new fireplaces and a master suite with a private office and terrace. There's a pool on the grounds, as well as a dock and 203 feet of water access.
When the Chicago-based Rosie Show was canceled after one season, O'Donnell, who's now engaged to Michelle Rounds, said that she would be moving back to New York full-time.
"Me opening some #oprah wine—a toast 2 the final show tonight—thanks all," she tweeted this afternoon.