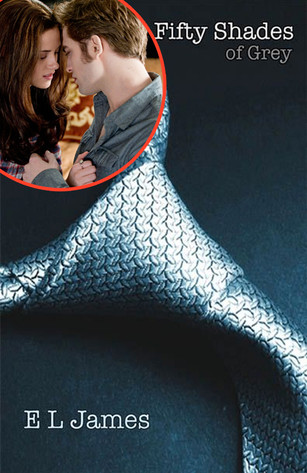 Kimberley French/Summit Entertainment
Too bad Fifty Shades of Grey author E.L. James wasn't around to give Stephenie Meyer some sex tips years ago. Because—who knows?—the infamous Breaking Dawn honeymoon scene might have turned out just as hot as imagined.
But instead, E.L. dreamed up some smutty (NC-17 and very graphic) fantasies of her own for Edward and Bella before eventually rewriting it as a lusty saga for characters Christian Grey and Anastasia Steele.
So should Stephenie be glad that a hump-happy story inspired by our fave vampy duo lives on?!