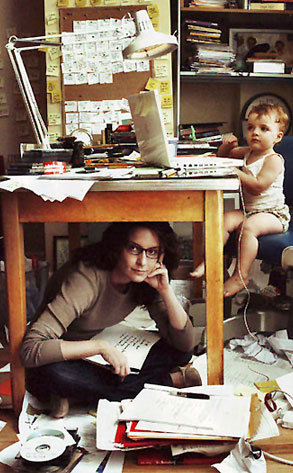 American Express
What determines what a celebrity will get paid for endorsing a product? Is there like a minimum wage?
—Macaela, New Zealand
Minimum wage. That's cute. But no. A-listers can choose to shoot a craptastic Michael Bay flick or do a national ad campaign—either way, if the client is a giant brand, their pay can start at $5-$10 million.
Jerry Seinfeld charged $10 million to star in those ill-fated Microsoft commercials, and whatever Tina Fey's making for those AmEx ads should be 10 times that. Natalie Portman reportedly has turned down campaigns worth tens of millions of dollars.
Those offers depend on a mix of box office, visibility and the Q Score, a number calculated by Marketing Evaluations Inc. It's a go-to reference for advertising companies looking to hire the most desirable faces.
So who has the highest Q Score? The lowest? The answer will surprise you: