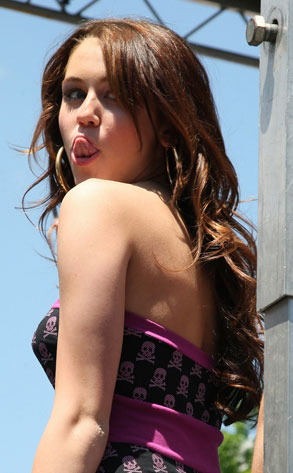 Theo Wargo/WireImage.com
This is just wrong on so many levels.
It seems Miley Cyrus is such a fan of Carrie, Samantha, Charlotte and Miranda that the tween sensation tells the new issue of TV Guide: "I'd love to do a younger, cleaner version of Sex and the City."
And call it what?! Virginity and the Elementary School? No Sex With the Cyrus?
Yuck, even that sounds dirty…