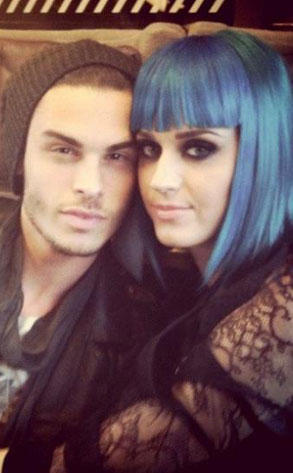 Oh, Katy Perry: What's the deal here?
First, you drive everyone bonkers when word hits that you might be dating modelicious French hottie Baptiste Giabiconi.
Then, the two of you have an intriguing Paris rendezvous, hitting fashion shows during the day and then clubland at night.
And finally, you have us going all "Russell who?" after Giabiconi tweets a pic of the two of you looking very cuddly together.
So what's up with this tweet you just wrote that's totally throwing us all for a loop?