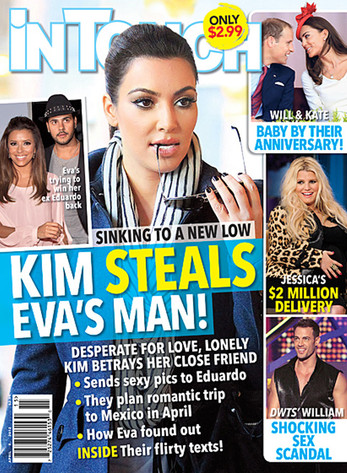 InTouch
Kim Kardashian is used to haters.
But when a tabloid accuses her of betraying a close friend, she'll be the first to stand up for herself and speak the truth.
In Touch magazine claims that the reality star, 31, "stole" Eva Longoria's man, Eduardo Cruz. (The Desperate Housewives star and Penélope Cruz's kid bro split earlier this month after a year of dating.)
"I'm used to rumors & almost never address them," Kardashian tweeted. Buuuut….