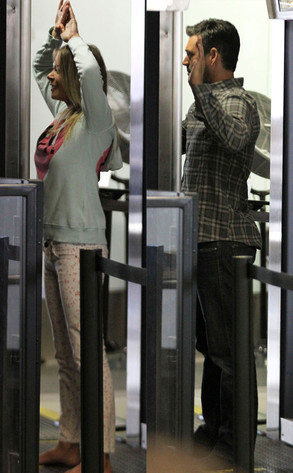 SWAP / Splash News
Oh, to be a fly on that electromagnetic wall.
Just this week, speculation as to whether or not LeAnn Rimes was expecting a baby kicked into high gear thanks no doubt to the one-two media punch of hubby Eddie Cibrian's artful and seemingly unnecessary dodging of a direct pregnancy question posed to him by a reporter, and the fact that it's been a lifetime (at the very least, a week, which only seems like a lifetime) since LeAnn has dared to bare her bikini bod.
So, does she have something to hide? Like, say, a baby bump?