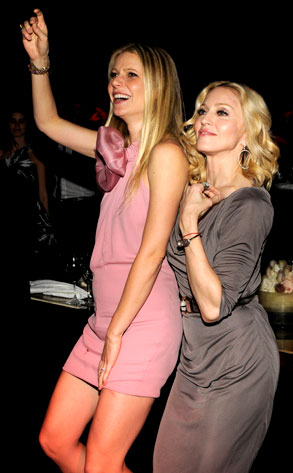 Kevin Mazur/Getty Images
Good news everyone, Gwyneth Paltrow is launching a lifestyle website—because when life is as amazing as hers obviously is, it's selfish to keep all those fabulous secrets to yourself.
The name of this potentially life-altering site is GOOP. Go ahead, say it out loud a few times—it's infinitely worse sounding than the word blog. She could have gone with Gwyneth Paltrow's Blog. Or Gwyneth Blogrow. Or Gwyneth's Blog of Lovely Things I Get to Do and You Probably Won't Get to Do but Should Consider Doing. But GOOP?
While the site is still in it's beginning stages, it promises to offer tips on how to Make, Go, Get, Do, Be, and See like Gwyneth so that we may become as awesome as Gwyneth and eventually get to hang out with Madonna.
In the place of said tips for now, Gwyneth offers up a short essay explaining how she has achieved such an enviable life: